KRISZTIÁN CSER - Bass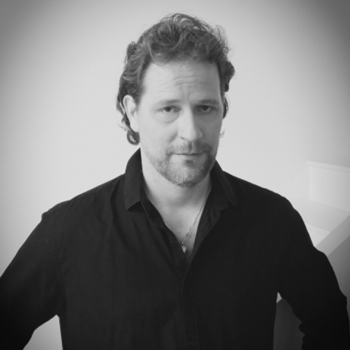 Krisztán Cser was born into a family of musicians. He grew up in Szeged, Hungary, where he began his musical studies by playing the piano in his early childhood. After leaving high school, Mr Cser graduated in physics at the University of Szeged in 2002 (Hungary). Krisztián Cser began to work as a PdD student at the Institute of Biophysics of the Szeged Biological Research Centre. Simultaneously from 2002 to 2006, Krisztián Cser studied solo singing at the University of Szeged, Faculty of Music, Hungary, where he began his vocal training with István Andrejcsik. In 2008, Mr Cser obtained his diploma as an opera singer from Liszt Academy of Music. His professor of solo singing was Éva Marton and Mr Cser studied stage movement and acting with Balázs Kovalik. As a student he performed a role in the operatic performance of Elektra in the Hungarian State Opera. He also attended international master classes with Éva Marton, Adrienne Csengery, Júlia Hamari, László Polgár, David Lutz, Alaistair Thomson and Ilona Adorján.
Krisztián Cser made his first professional appearance as an oratorio soloist in J.S.Bach's Johannes Passion. His repertoire includes a wide range of musical styles from early baroque to contemporary music. Krisztián has worked with famous conductors as Pierre Cao, Péter Eötvös, Helmuth Rilling, Peter Schreier, Tibor Bogányi, Zsolt Hamar, Gábor Hollerung, Kirill Karabits, Zoltán Kocsis, Ádám Fischer, Iván Fischer, Zoltán Peskó, Muhai Tang, György Vashegyi and Tamás Vásáry. Krisztián regularly sings in concerts both in Hungary and abroad.
In 2004, Krisztián Cser was the winner of József Simándy Singing Competition. Krisztián Cser was a finalist at Montserrat Caballe's Singing Competition and was awarded a Special Prize at Geneva's Competition. In 2007 he got the Annie Fischer scholarship.In 2010 Krisztián was awarded the Prize for the Hungarian Youth of March and in 2011 the scholarship of the Wagner Society.
In 2008 Mr Cser made his opera debut in Spoleto, Italy, as Don Magnifico, which role he also sang in Japan. In 2013 he played Bluebeard in Bartók's Bluebeard's Castle in China. The opera was perforemed for the first time in China on stage. Since 2008, he has been a member of the Hungarian State Opera.
In 2016 on a European tournee ( Southbank Center - London, Concertgebouw - Brugge, Concertgebouw - Amsterdam, Konzerthaus - Berlin ) he sang the role of Sarastro with the Budapest Festival Orchestra conducted by Iván Fischer.
In 2017 he is again invited to China as well for an International tournee together with the Festival Orchestra and Iván Fischer.